QUICK PROJECT DATA ROOM SETUP GUIDE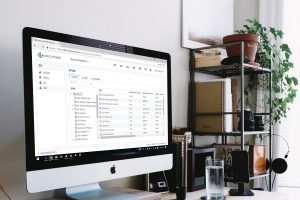 Thank you for selecting the Docutone Virtual Data Room!
These guidelines are useful for first time project in setting up a new project data room:
Step 1. Complete project details and upload project logo as needed.
Step 2. Edit and enable Project Data Room Terms of Use.
Step 3. Upload project documents. Number of documents to be uploaded in one batch should not be larger than 200. Any single document should not exceed 25MB.
Step 4. Add users and assign roles.
User Roles:
Project Manager

Document Assistant

Collaborator

Visitor
Notification emails which contain login credentials for Data Room access are sent to users based on the roles tied to them. User roles govern the delivery timing of email invites. Notification delivery are as follows:
Prior to project publishing, upon user creation:  Project Manager & Document Manager
Post project publishing:  Collaborator & Visitor
The timing ensures that only authorized user roles can access the Data Room as it is being set up.
Step 5. Create groups, add users to groups and assign permissions to groups.
Step 6. Confirm permission settings for each Group. Note: Users with Project Manager or Document Assistant role have the highest authority in managing documents, ie, they can upload, download, edit, print, delete, share and request documents regardless of their group permissions.
Step 7. Set up and enable document watermarks as needed. Apart from your customized watermark contents, you can also add user's email address, IP address and access time to the watermark.
Step 8. Set up Q&A categories. Categories can be either customized or based on top level folders.
Step 9. Assign Q&A roles as needed.
Q&A roles:
Q&A Manager

Category Expert

Question Coordinator

Question Submitter
Step 10. Once steps 1-9 are completed and checked, you may proceed to go live with your project. To do so, go to Process Control > Publish Project. Email invitations to Collaborator and Visitors will be sent out at the same time the Project is published.
We hope the above is helpful to you!
For further assistance, contact Docutone Support Team via email at support@docutone.com or call +86 15810971959.